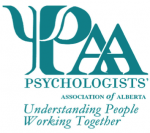 APA and PAA collaborative workshop held in Edmonton Nov 18th was an outstanding success! 
We heard you…… and so did they!
More than 60 Psychologists were in attendance as Greg Gorecki and Marc Moebis, both practicing Paramedics, presented on the environment, culture, and pressures EMS practitioners are faced with every day. After gathering opinion and information from hundreds of front-line EMS practitioners, Greg and Marc relayed information about barriers both perceived and real that paramedics face when seeking help for psychological injury. They also heard how paramedics tend to rely on each other for support and when we seek professional psychotherapy we need Psychologists to be sensitive to the significance of a diagnosis of PTSD to Paramedics and what that may mean to us. Many of these psychologists are being vetted to complete the process of becoming registered with the APA as a recognized specialty service provider for paramedics.