Description
Guest Speakers: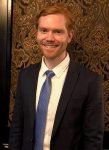 Dr T Lamb: Dr. Lamb was born and raised in Saskatoon, Saskatchewan. He attended the University of Saskatchewan where he obtained his Bachelor of Science degree in Microbiology & Immunology in 2006, and his Doctor of Medicine degree in 2010. He remained at the University of Saskatchewan to complete his Internal Medicine and Cardiology residency training programs, then relocated to Edmonton in 2016 for further clinical fellowship training in Echocardiography.  Following his clinical fellowship, Dr. Lamb was granted his 'Diplomate of the Royal College of Physicians and Surgeons of Canada' designation in Adult Echocardiography. Dr. Lamb then completed an echocardiography research fellowship under Dr. Harald Becher, and concurrently completed a Master of Science degree in Translational Medicine. His area of study was 'Fusion 3D Echocardiography'.
Dr. Lamb joined Edmonton Cardiology Consultants in 2018. He has special interests in 3D, stress and contrast echocardiography. He is also interested in cardiovascular intensive care and medical education.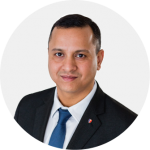 Dr. Praveen Kumar: Dr Kumar is double board certified in pediatrics, with both the Royal College of Physicians and Surgeons of Canada and the American Board of Pediatrics. He is also board certified in Pediatric Cardiology with the American Board of Pediatrics and Fellow of the American College of Cardiology (FACC).
He earned a Bachelor of Medicine and Bachelor of Surgery degree from the oldest medical school in Asia, Goa Medical College, India. Dr. Kumar completed residency training in general pediatrics at the Children's Hospital University of Illinois (CHUI) at Chicago and thereafter completed fellowship training in pediatric cardiology at Stollery Children's Hospital, University of Alberta at Edmonton.
He was very productive in both animal and clinical research during his training. Dr. Kumar received best research training awards at both the University of Illinois and the University of Alberta. He received the Neal Gupta Award in pediatric cardiology from the University of Alberta for outstanding communication skills.
Marc Boutet B,Eng. MBA. ACP: Marc graduated with a Bachelor's degree in Mechanical Engineering from McGill University in 1991, right in the middle of a recession. He eventually went to work for the first company to make him an offer, Nortel Networks, picking up a Master's in Business Administration from the University of Ottawa along the way in 2000. Marc renounced the dark side to concentrate on being a full time Dad to his son Gabriel and look after his elderly mother. When circumstances permitted, Marc went back to school to realize a long held dream of becoming a Paramedic. Now working as a casual Advanced Care Paramedic for both Siksika First Nation Emergency Services and Alberta Health Services in the Calgary zone, Marc has nevertheless retained an engineer's fascination with science and technology, leading him to develop a special interest in electrocadiograms and toxicology. Marc is recognized in the #FOAM community as a leader in ECG interpretation and a toxicology guru.